The Inside Infrastructure operating model is built on selecting the right people from our network of specialists to match business needs managed by core internal teams across Australia.
Director | Utilities | Water Resources & Environment
Chris is a Director of Inside Infrastructure and has a background in the development, growth and change management of engineering teams.
He has managed groups and led the design process in wide range of infrastructure projects including major water treatment facilities, flood alleviation schemes and transfer projects.
During the early strategy and optioneering phases, Chris brings a practical and innovative approach to projects that can prove critical for clients developing robust business cases for infrastructure delivery.
Director | Mining & Infrastructure | Project Advisory Services
Craig is a Director of Inside Infrastructure overseeing the Mining and Resources and Advisory Services teams and corporate operations. Craig supports the mining and resource sector with water related strategy, planning, studies and the delivery of infrastructure projects related to asset renewal, growth and compliance.
Craig's previous roles include Senior Engineering Manager for the design and construction of a 300ML/day seawater desalination plant and Water Specialist for the BHP Olympic Dam Expansion project.
Senior Advisor | Water Resources & Environment
Julian has over 17 years' experience in the water industry, holding both engineering and hydrologist roles across the private and public sectors. Julian holds a PhD in hydrology and has considerable experience in the provision of strategic advice to support the ongoing management of our natural resources.
Julian has an analytical and critical approach to solving complex problems, combining excellent verbal and written communication skills with advanced data analysis statistical modelling capabilities to deliver clear practical outcomes.
Advisor | Water Resources & Environment
Adam advises in the sustainable management of environment and water resources. From his industry association roles and post graduate studies, Adam brings energy and great independent thinking to support clients to find and deliver the best outcomes on their projects and programs.
Adam's passion for a cleaner, more liveable and cost-efficient environment is demonstrated through his leadership on carbon neutrality during his placement at SA Water and active engagement with the Adelaide Sustainability Association. His work lead to achieving the Carbon Neutral Adelaide New Normal finalist award in 2017.
Principal Advisor | Utilities
Owen has over fifteen years of experience working within the Victorian metropolitan and regional water utility sector. Owen has worked with City West Water, Melbourne Water, Barwon Water and Portland Coast Water to manage areas such as planning, technical services, strategy and customer portfolios.
Owen possesses strong industry links combined with proven project management and stakeholder management capabilities and is passionate about leading innovative and meaningful outcomes for customers in utility businesses. Owen is currently studying a Masters of Business Analytics to assist utilities in managing big data and strategic decision making in the future.
Senior Advisor | Utilities | Asset Strategy
Shaun is a senior leader in business and technology, he is committed to identifying and delivering sustainable improvements for clients in the utilities, government and telecommunications industries.
Innovative, professional and precise, Shaun takes a results oriented and solutions focused approach to project and business management, having successfully led complex projects in Australia, Africa, Europe, Asia and the USA.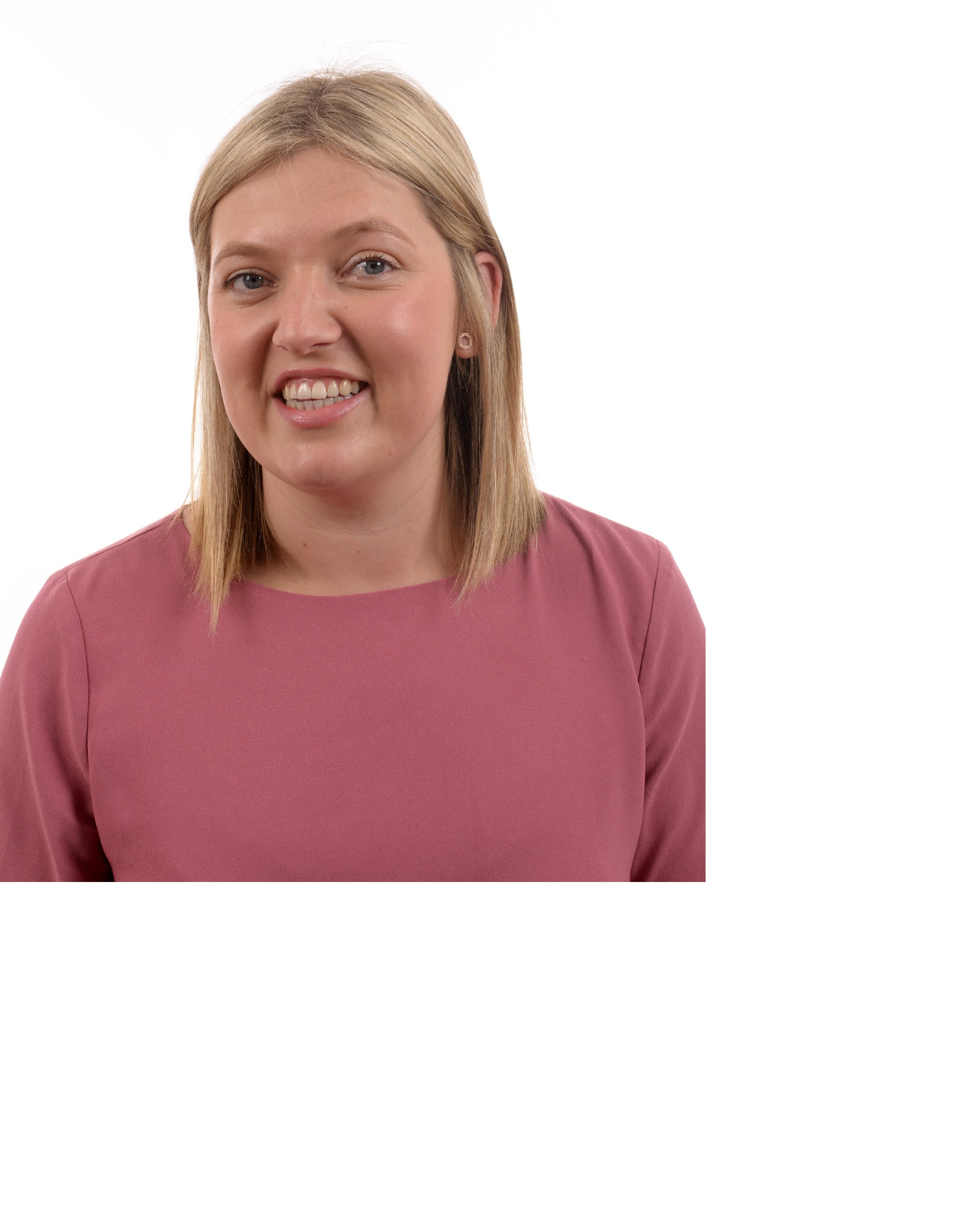 Senior Advisor | Utilities
Rebecca joined Inside Infrastructure following client-side utility roles with City West Water in Victoria and Queensland Urban Utilities. Rebecca has developed the technical suite for regulatory submissions, structured budgets for delivery of complex infrastructure programs and services and has led production of asset risk models to support prudent long term planning for water utilities.
Rebecca supports clients with significant civil and mechanical infrastructure programs to understand the real risk and cost profiles in efficient and effective asset management and will work with client organisations to develop asset plans, state of asset reports and business case documentation to support annual budget cycles and regulatory requirements.
Senior Advisor | Utilities | Operations & Maintenance
Martin is a water industry professional with three decades of experience in the field. He held a variety of positions in management, operations and maintenance with United Water International (Veolia Water Australia) and managed a broad team of 350+ staff and was part of Veolia Water's Executive Management team. Martin supports water providers in determining the most cost effective approach to meet service level requirements. Martin also provides advice to mining/resources clients on how to best manage, operate and maintain their water assets.
Advisor | Utilities | Operations & Maintenance
Loreline has delivered research, operations and engineering roles with Suez in France and Australia and at Inside Infrastructure.
Loreline's work history includes managing pilot plant operations to assess process innovations, developing industry guidelines for the water utility sector and reviewing the performance and compliance of water assets for municipal and mining water providers throughout Australia.
Principal Advisor | Mining & Resources
Matt has over 15 years of engineering experience within the water industry and his technical capability has ensured involvement in the most important water projects in South Australia. He has worked on a range of mining and water sector projects and has managed teams that have developed projects through the options phase, business case development, engineering and construction.
Senior Advisor | Mining & Resources
Alfonso brings over 17 years' experience and knowledge in Water Engineering through various roles across the utility, mining and construction sectors in Australia, Spain & the UK.
Alfonso has numerous publications in Dam Engineering and in 2009 was Spain's Civil Engineering Institute "National Young Engineer of the Year".
Advisor | Mining & Resources
Stephen has worked on a range of water supply and planning projects within the mining industry and water resources sector while working at Inside Infrastructure.
Stephen's training and experience in hydraulic modelling, GIS and critical thinking is a key benefit in providing the best outcomes for Inside Infrastructure's clients and our projects.
Principal Advisor | Project Advisory Services
Chris is a certified and experienced project management professional and engineer with over 20 years' experience in consulting. He has led large multidisciplinary teams to study and deliver major infrastructure and environmental programs and projects. These have been in client-side roles for mining and government clients in both Australia and Europe. In the last five years he has delivered program management and PMO advisory services to Government and the private sector.
Senior Advisor | Project Advisory Services
Colm has over 20 years multi-sector engineering and program advisory experience. He has managed the delivery of pharmaceutical facilities in Ireland, oil and gas infrastructure in remote Australia and asset delivery/operations for government water and environment departments. Colm worked at Santos for over 10 years and led the delivery of the $42M Cook to Moomba oil pipeline that traversed over 170km in remote Queensland and South Australia.
Senior Advisor | Project Advisory Services
Ed is an experienced and accomplished Senior Advisor who has delivered in project, program and portfolio (PP&P) management roles for government corporations, private companies and research organisations. Ed is an active and highly regarded member of the Australian Institute of Project Management (AIPM).
Ed has a formal education in both the medical sciences (PhD) and engineering and; he has undertaken management/consultancy roles in pharmaceutical, health facilities (including the Mayo Clinic in the USA), heavy construction, environmental protection, mining, power, water and the transport sectors.
Senior Advisor | Project Advisory Services | Change Management
Elle is an innovative and outcome-orientated leader, specialising in organisational, program and project change management. She communicates effectively to deliver strategies, build relationships, inspire stakeholder engagement and encourage cultural change at different operational levels. Elle is action orientated and is confident in the management and delivery of work within large and complex work environments including over 10 years within the health sector. She provides expert advice, recommendations and robust leadership during a time of change and transition.
Senior Advisor | Project Advisory Services
Yoones is a Project Manager with a strong engineering background including 15 years' experience in the building and water sectors in Australia and overseas. In the last 4 years he successfully delivered project management services for 2 major programs (circa A$250M) for the SA Government. Prior to this, Yoones has lead a Project Management Office for a Construction Company and directed projects for an EPC building contractor. Yoones also has 7 years of consulting experience on feasibility studies, concept and detailed design, and construction for hospitals, sport facilities, schools and office buildings.
Senior Advisor | Project Advisory Services
Sophie is a Project Manager with 12 years of experience including the last 8 in construction projects across a diverse range of sectors including Health, Pharmaceutical, Food & Beverage and Mining. Sophie has successfully managed a range of engineering projects including concept, feasibility, front end engineering design through to commissioning.
Sophie has built on an engineering background and has proven stakeholder, contract, schedule and cost management skills. Sophie holds a Degree and Masters in Bio-Engineering, a post Masters in Environmental Management (microbiology in water treatment plants) and a Diploma in Project Management.
Senior Advisor | Project Advisory Services
Steve is an expert in project management, leadership, strategy and governance in a wide range of sectors and industries. He has a proven track record in the delivery of complex and large projects. He has supported clients to develop and review their internal processes and teams that deliver organisational outcomes. Steve is a Fellow of the AIPM, an AIPM-certified practising project director, an IPMA project management assessor and past President of the Australian Institute of Project Management. His international assessment roles include a 1.6GW Power Station in Germany and a European space project.
Steve is also an explorer and has been on or led major caving expeditions to places as far afield as Europe, Scandinavia, Central America, Asia, and Australia.
Advisor | Project Advisory Services
Arnold is an experienced advisor in project, procurement and contract management from roles in the manufacturing, accommodation and tourism sectors. This background includes managing the development of a fixed-wing aircraft manufacturing facility and negotiating knowledge transfer from Australian industry to support Chinese infrastructure investment.
Arnold also brings expertise in the analysis, design and management of Information Systems with his Masters thesis from the London School of Economics examining 'The Digital Divide in China'.
Manager Finance
Amanda is a dedicated chartered accountant with extensive financial and management accounting experience in both large public corporations and smaller private organisations. She has strong analytical skills with a keen eye for detail to identify and resolve commercial and financial issues. She is passionate about delivering sound advice with a strong commercial focus.
Project Support
Rhiannon has supported the delivery of services and infrastructure programs throughout regional areas in both State and Local Government. Her work has included community-based health programs, environmental conservation, tourism and civic facilities.
Rhiannon has a passion for the social impact of a changing climate, particularly in regional areas of Australia.